THE NEW WE C.A.R.E. INITIATIVE AWARD is presented each quarter to employees recognized for demonstrating the "A" of our We C.A.R.E. philosophy–Acknowledge and take Action! They recognize a need and then get the job done in a timely manner.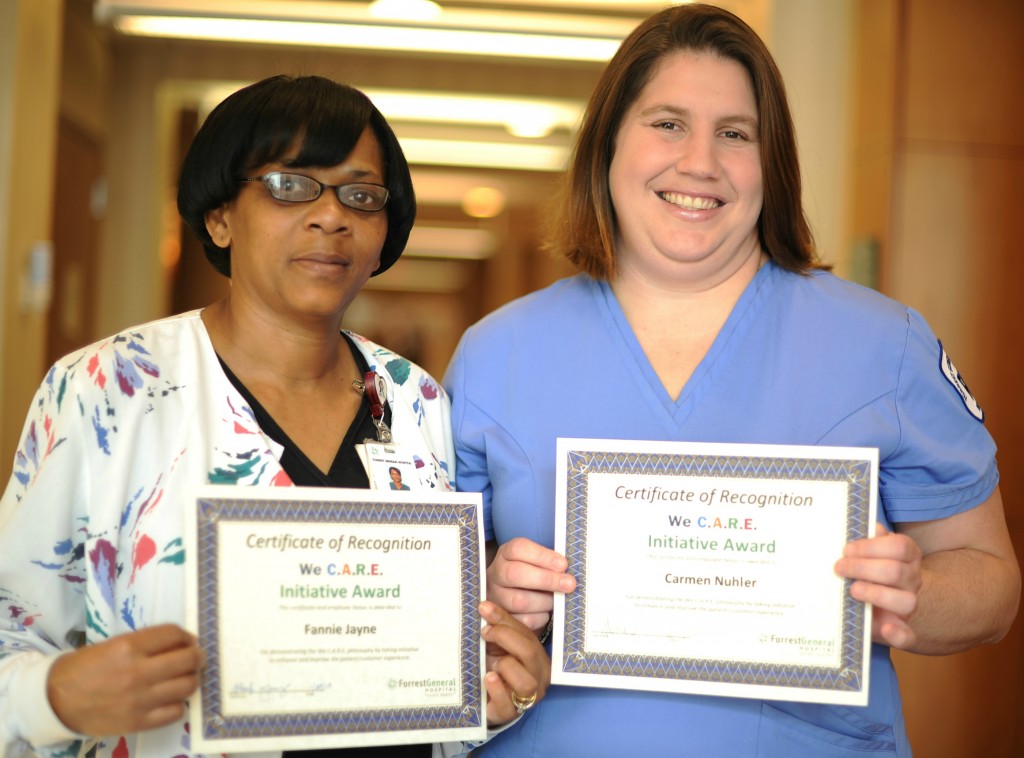 Congratulations to Carmen Nuhler from Same Day Surgery, at right, and Fannie Jayne from Environmental Services, at left-for showing initiative to go above and beyond what is expected to help coworkers and patients in need and to ensure a positive Forrest General experience.
Want to learn more about our We C.A.R.E. philosophy? Visit forrestgeneral.com. Also be sure to check out our Facebook page or Twitter timeline for news, updates and information.