We all love the holiday season, right? The whirlwind, the food, the parties, the gifts, the decorations—but sometimes its all just too much!  Too much money, too little sleep, too many expectations, and too many calories! Before you throw in the tinsel and call it quits on the festivities, learn how to make the most of the holidays without the stress of being over-committed, over-budget, and "over it!"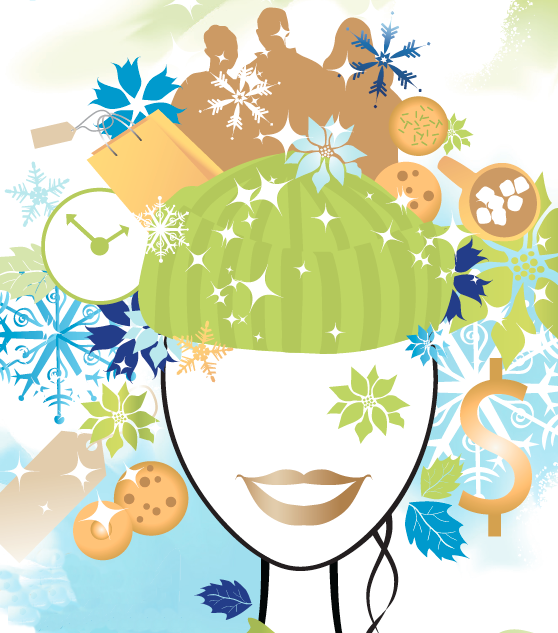 Delegate
Don't try to do it all by yourself. People often want to help and to be involved. By breaking down tasks and doling them out to friends and family, everything becomes more manageable.
Volunteer
One of the best antidotes for the holiday blues is doing something for someone else. Volunteer your time this holiday season to help others who have less than you do. Taking the focus off of yourself and putting it on others can really make you feel much better. Not only can you help other people, but doing so will add a lot more meaning to your holiday season.
Spend Some Time Alone
Some people love the energy and exuberance of big holiday parties and activities. For others, all of it is very taxing. If you find yourself getting a little anxious, take a breather. Find a quite spot to relax and recharge your batteries.
Don't Drink Too Much
It is easy to overindulge around the holidays, but excessive drinking will only make you feel more depressed.
Give Yourself a Break
Don't think in absolute terms. You aren't the best cook in the world, or the worst. You aren't super mom, or the most horrible mother in the world.