It's something that we all have to do every day to survive — eat. It is an essential part of our everyday lives however millions of people struggle with improper diet habits and poor choices that can lead to a variety of health issues later in life.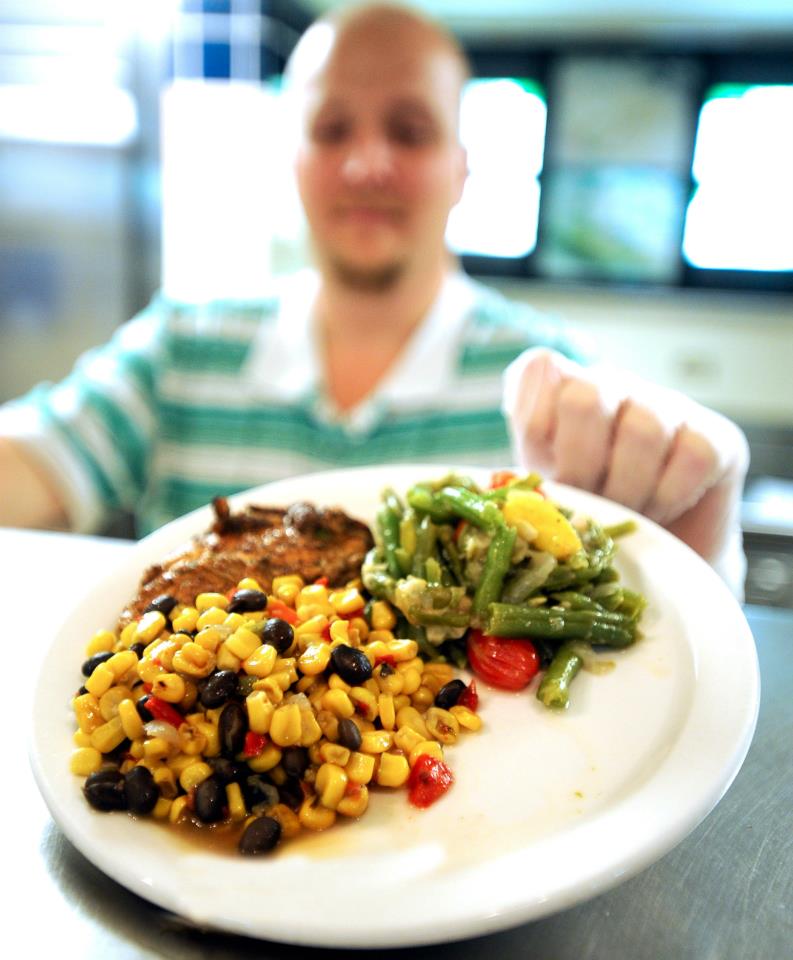 Today is National Eating Healthy Day and Forrest General Hospital is proud to partner with the American Heart Association for the "My Heart, My Life" initiative. Your fix for a healthier lifestyle does not have to happen overnight; it can come with small steps toward a goal! National Eating Healthy (Nov. 6th) is a great time to try some new habits that just may stick.
Little by little, you'll start to see a difference in how you feel and look.
On Wednesday, Forrest General Hospital employees, patients and family members can choose to eat a healthy meal in the hospital cafeteria.  Click here to see the menu!!
Also Wednesday, a Forrest General Hospital Dietitian will be on site at the Corner Market in Bellevue from 8:30 – 10:30AM advising how to make recipes healthier. Come out and learn about eating healthy and how you can make healthier decisions for you and your family!
"Adopting healthy behaviors — whether it's increasing physical activity or eating healthier —happens one day at a time,"

"If you devote one day to healthy eating, you will know you can do it again and learn to enjoy it!"
— Christopher Liddy (Director of Forrest General Hospital's Food and Nutrition Services.)
And those small steps can lead to bigger payoffs.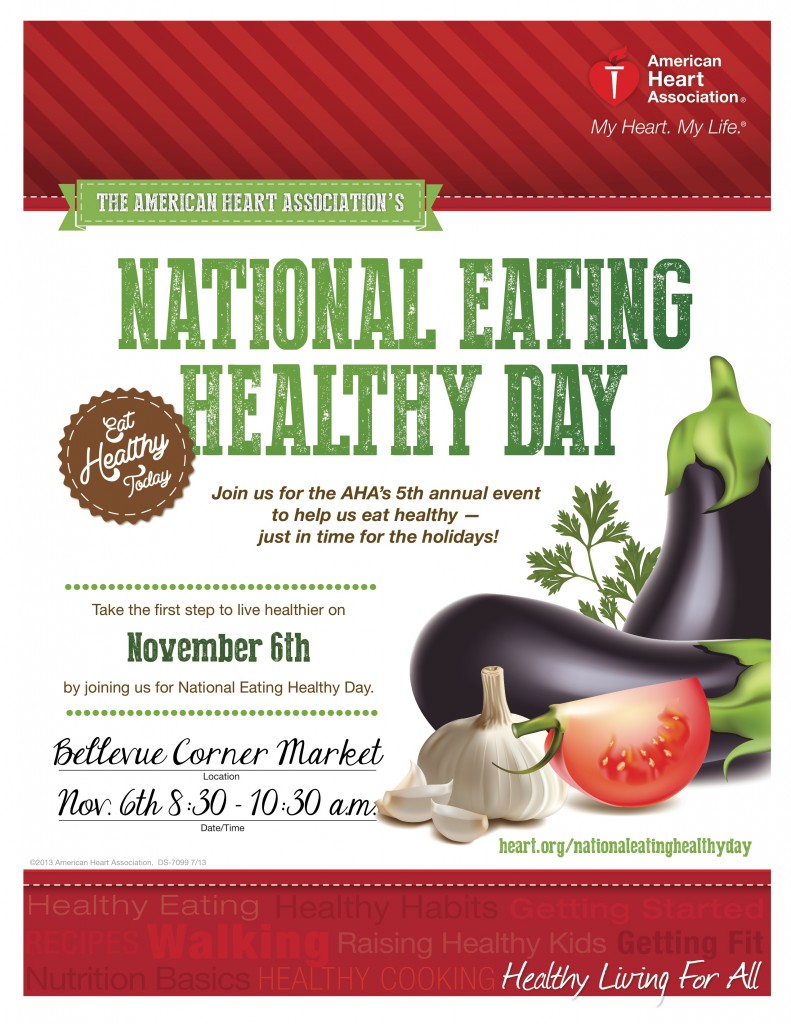 We hope decide to start tomorrow on National Eating Healthy Day to take a step toward a healthier you!
Here are a few facts about Sodium Intake:
Slow down on the sodium: Did you know Americans eat more than double the daily amount of sodium recommended by the American Heart Association? Too much sodium increases your risk of heart disease, stroke and other health problems, but this excess isn't just from salting your food. Americans get most of their sodium — 77 percent! — from processed foods. If you choose these foods, compare the labels and look for lower-sodium versions.
Check out this quiz and see how much you know about sodium and how it can affect your diet. (Answers Below) 
The Scoop on Sodium Quiz
Test your sodium knowledge by answering the following six questions.
Source: American Heart Association 
1. There is a direct relationship between sodium intake and blood pressure.
A. True
B. False
2. How much sodium does the body need daily?
A. 1,000 mg
B. 2,300 mg
C. 200 mg
D. None of the above
3. Most of the salt people consume is added at the table.
A. True
B. False
4. Healthy American adults should eat less than 1,500 mg of sodium per day. What is the average
amount of sodium consumed by most Americans over the age of two?
A. About 1,500 mg
B. About 2,300 mg
C. Over 3,000 mg
D. Over 5,000 mg
5. When reading food labels to count sodium content, baking soda should be counted toward the total.
A. True
B. False
6. Kosher salt and sea salt are low-sodium alternatives to table salt.
A. True
B. False
For more information about Forrest General Hospital, visit ForrestGeneral.com.
Want to connect with us on Social media? Follow us on Facebook, Twitter, Instagram, and Pinterest!!
Don't scroll to far!! The answer key is below!!!
Answer Key: 
1. True.  2. 200 mg  3. False.  4. Over 3,000 mg.  5. True  6. False ■