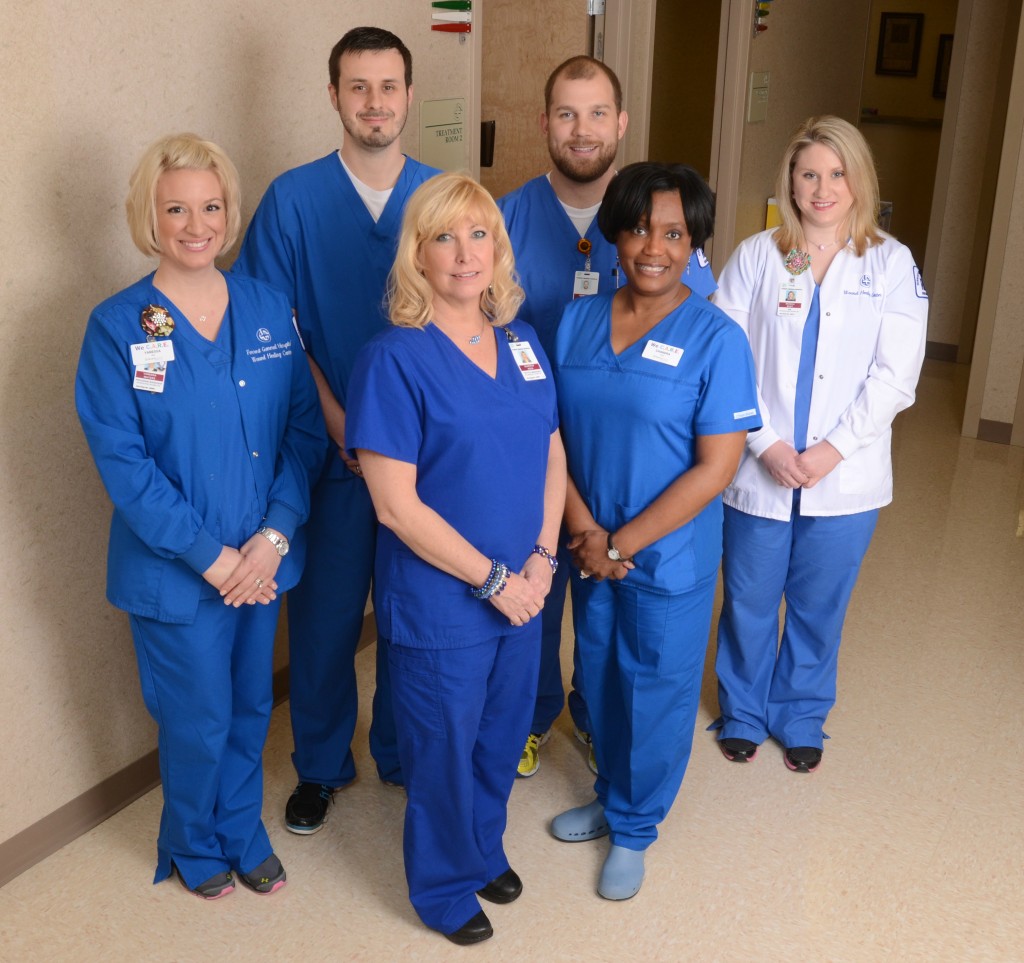 Do you have a wound that isn't healing? Do you know of someone who does?
There is a large amount of people with wounds caused by disease processes such as diabetes or arterial disease who often have difficulty getting wounds to heal. However, if this is you, or someone you know, we can help!
There are many factors that can also contribute to slow-to-heal wounds, such as smoking, swelling of the legs, poor nutrition and immobility. All of these factors affect blood flow, which is important in wound healing. Blood carries oxygen, a necessary ingredient in the healing process, to the tissues.  In order to restore blood flow to the traumatized tissue, making it possible for the body to heal itself, advanced treatments may be required.
"Our priority is not only healing the wounds of our patients, but also creating a bond with them."
Wound Healing Center Program Director Vanessa Waters, RN.
 Patients with wounds like diabetic foot or leg ulcers, chronic soft tissue or bone infections, radiation tissue damage, burns or other conditions can benefit from the specialized equipment, technology and techniques.
Our Wound Healing Center is located on the first floor at Forrest General Hospital. Stop by and see us if you are suffering from a slow-to-heal wound or know someone that needs wound healing assistance.
This post is part one of a three-part series featuring our Wound Healing Center. We hope to provide new and exciting information so that you can share with someone who needs wound healing assistance. Stay tuned for the next posts.
For more information about the Wound Healing Center visit ForrestGeneral.com or you can call FGH OnCall at 1-800-844-4445.