Katelynn McGowen, a senior at South Jones High School, shares about her experience in Spirit Girls.
---
From beginning Spirit Girls as a ninth grader to finishing my fourth year as a senior, I can say that I have learned a lot from being a Spirit Girl. I have learned to always love yourself for who you are and for what you look like because that's when you can truly start helping others.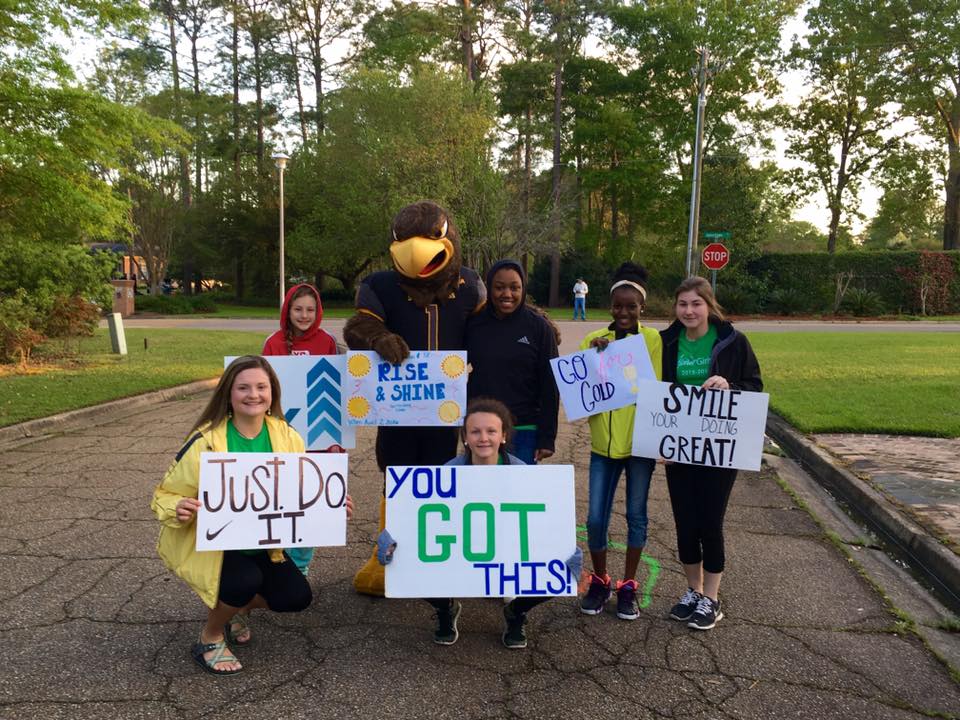 Spirit Girls is a positive organization that encourages inner beauty and self-esteem to teenage girls while endlessly serving the Pine Belt area. Spirit Girls has taught me the importance of community service, because I never realized what all goes into planning, organizing, and hosting an event around the community and all of the hard work that must be done in order to make that event a success. Volunteers play a significant role in helping events have a positive turnout, and Spirit Girls provides the greatest volunteers the Hub City could ever ask for!
Through Spirit Girls, I have learned that I absolutely love giving back my time to Hattiesburg and the surrounding communities. I simply love helping others, and over my four years in this organization, I have decided that I want to one day go into the medical profession and become a surgeon after years of college so that I may continue my service to others.
One of my favorite quotes from Gandhi is on the back of our Spirit Girls shirt this year: "The best way to find yourself is to lose yourself in the service of others." This will always remind me of how important volunteerism is even as I move on from Spirit Girls and further my education into college.
I would encourage other young ladies to be a part of this program, because Spirit Girls is a positive organization that gives back countless hours to the area while giving you a chance to make a whole new group of friends!
To download an application for Spirit Girls and learn more about the program, visit www.forrestgeneral.com/spiritgirls, or call 601-288-4968. Applications are due on April 25.