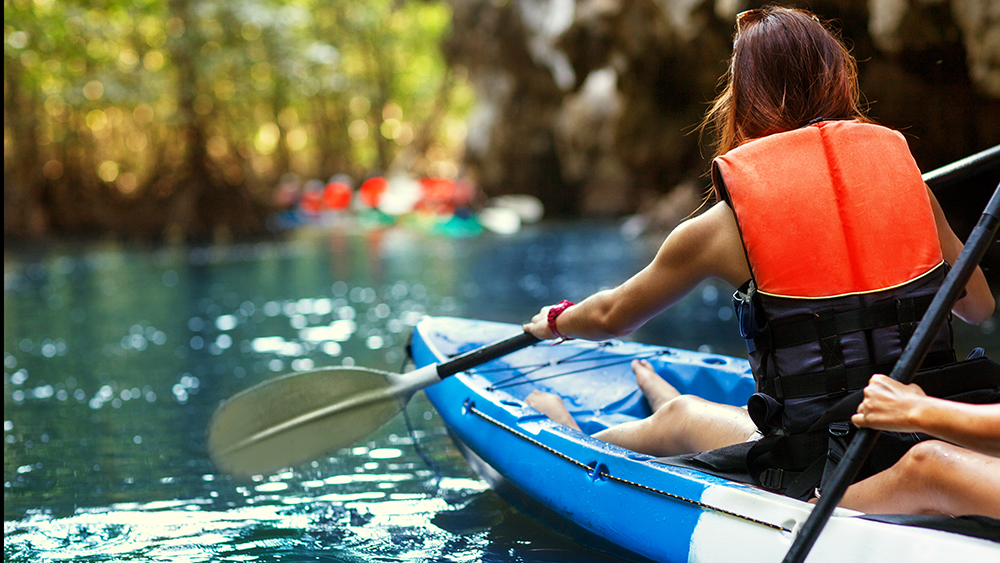 When you are facing something new, do you ever experience nervousness or fear? They say life begins at the end of your comfort zone, and there is no better time than the present to begin an adventure, take a risk or try something new.
Salsa dancing, biking or jet skiing are great ways to get your heart pumping! Some adventurous local activities you could try are kayaking, paddle boarding, or the ropes course at the Hattiesburg Zoo!
Not feeling that adventurous? Institute a "new recipe" night at your home a few nights a week. A family member can choose a recipe he or she would like to try and then you can prepare it together. It's a great way to get kids involved in choosing healthy meals and helping in the kitchen. We have some great recipes you could try here!
"Novelty and adventure are the opposite of boredom and monotony," says Caroline Smith, MA, LPC, CSAT-S, CMAT, CIP, Director of Intensive Workshops at Pine Grove Behavioral Health and Addiction Services. "When we keep doing the same things the same way, the brains pleasure and reward centers aren't activated."
When you are faced with a new challenge or activity, here are some things to remember:
Trying something new requires courage — realizing that you are able to accomplish and complete new things will give you the courage to be more adventurous.
Trying something new may enhance your life — entire lives and career paths have been changed by trying something new.
Trying new things keeps you from becoming bored — new challenges help spice up your life, meet new people, and find new things you love.
Trying something new forces you to grow as a person — realizing you have the ability to accomplish something new often leads to beneficial changes in your life such as new ways of thinking or openness to new challenges.
Too much of a good thing, however, can have adverse effects on your body. The fear and anxiety your body experiences during a new activity causes your body to prepare itself for a "fight-or-flight" response by releasing the hormones adrenaline and cortisol. These hormones suppress bodily functions such as the digestive process and instead prepare the body to react to outside stimuli.
If you are constantly stressed, these hormones can lead to serious health problems such as heart disease, sleep problems, digestive problems, obesity, memory impairment, and worsening of skin conditions.
Here are tips to help you reduce stress:
Eat a healthy diet full of whole grains, vegetables, and fruit
Exercise regularly
Get plenty of sleep
Practice relaxation techniques such as meditation
Have a sense of humor — don't sweat over the "little things"