Back pain is one of the most common medical complaints and there are a variety of different treatments offered. We are excited to announce that Forrest General has been recognized as one of the Top 25 hospitals in the nation for spine fusion by the North American Spine Society in its publication Orthopedics This Month.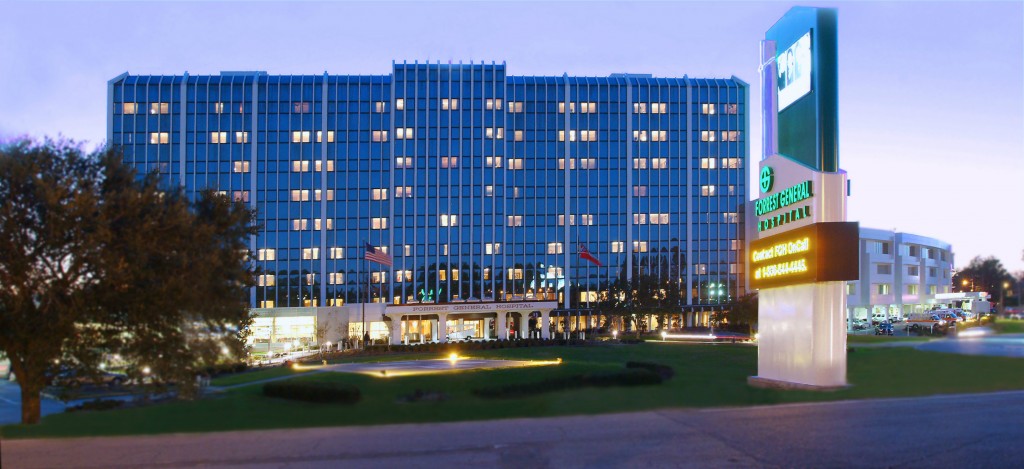 Spine fusion is a very delicate, specialized procedure that requires expert training and technology. Forrest General's ranking as 13th out of the top 25 hospitals named in the publication is the result of national research compiling each hospital's number of procedures, complication rate, charges and other considerations.
"Our recognition in the Top 25 is completely attributed to our outstanding neurosurgeons, orthopedic surgeons and staff who take advantage of state-of-the-art technology and facilities to consistently give our patients a positive experience – from the time they check in for their procedure to the time they go home," said Forrest General Orthopedics and Neurology Service Line Leader Steve Jackson. "We are honored to be recognized by this well-known organization for our accomplishments in spine fusion."
Spinal fusion is a surgical technique that fuses, or unites, two vertebrae in the spine so that there is no movement between them. A fusion procedure involves using bone grafts or other hardware, such as plates, to connect the two vertebrae, with healing occurring over several months following surgery. Spinal fusion can be used to treat a variety of problems, including back pain of unknown cause or related to a fractured vertebrae, spinal deformities, disc herniations or instability.
For more information on spine health, call FGH OnCall at 1-800-844-4445 or visit www.spine.org or www.KnowYourBack.org. We would love for you to visit our website and/ or LIKE us on Facebook for the latest updates and news from Forrest General Hospital.