Thanks for coming back to Part 2 of "Getting to Know the Wound Healing Center". We hope you enjoyed our introductory blog post. But don't worry if you missed- you can read it here, "Getting to know the Wound Healing Center".
As we said in our previous blog, many people struggle with wound healing issues from a variety of diseases including diabetes. It can be a very painful experience; however, if this is you, or someone you know, we can help!
"We build a very close relationship with them and come to love each and every one. It is evident that we have a true emotional investment in reaching the patients' ultimate goal of healing. We carry out that dedication on a daily basis while seeing them through their healing journey, encouraging them along the way and celebrating with them when they heal."
–Wound Healing Center Program Director Vanessa Waters, RN.
Our team is especially successful at caring for people whose open sores have resisted traditional treatment, with a success rate of 90% healed in 12 to 16 weeks!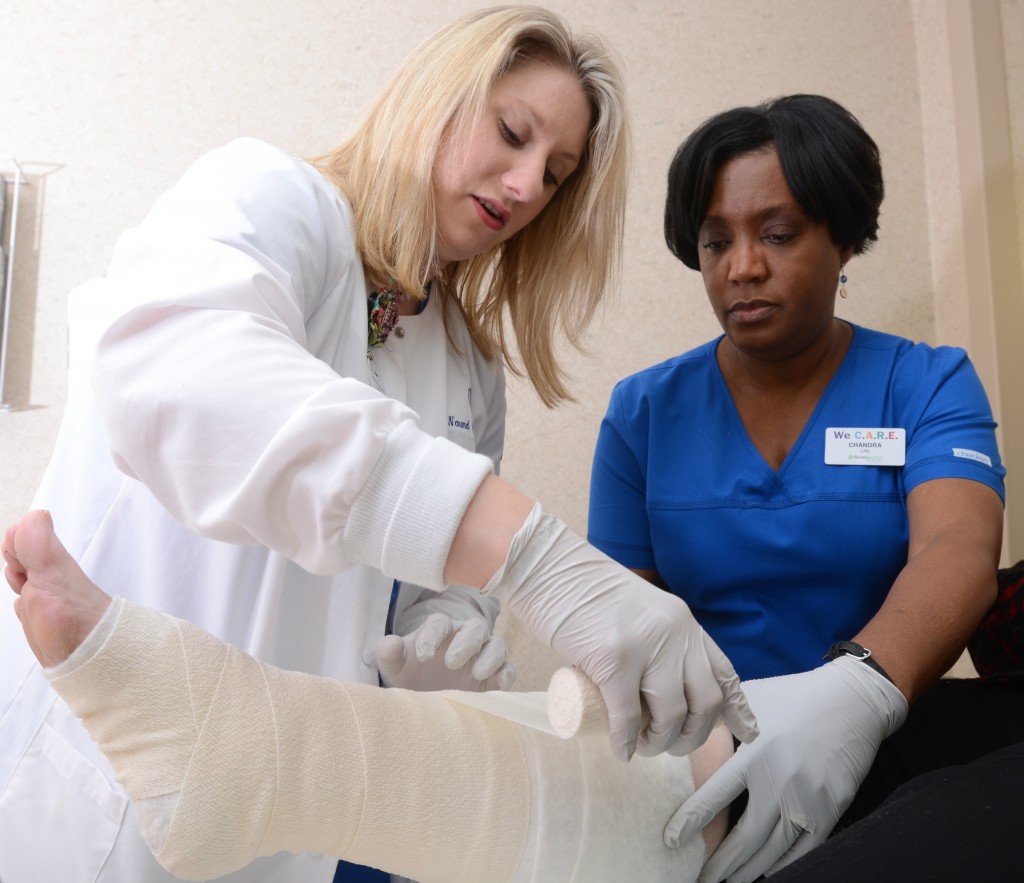 Successful healing rates are due to the use of cutting edge treatments, advanced methods and dressings. The clinic's low relapse rates are due in part to the emphasis placed on educating the patient and teaching them how to protect themselves from further injury. One of the most successful and sought-after treatments in wound healing is Hyperbaric Oxygen therapy (HBO). HBO is an essential part of some chronic wound treatment plans.Next week we will dive a little deeper into the HBO therapy and how it is used to treat a variety of patients.Our 
Wound Healing Center
 is located on the first floor at Forrest General Hospital. Stop by and see us if you are suffering from a slow-to-heal wound or know someone that needs wound healing assistance.
For more information about the Wound Healing Center, visit ForrestGeneral.com, or you can call FGH OnCall at 1-800-844-4445.